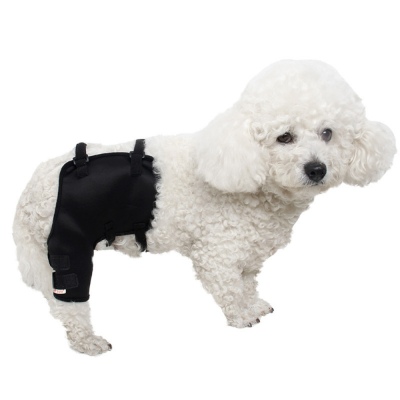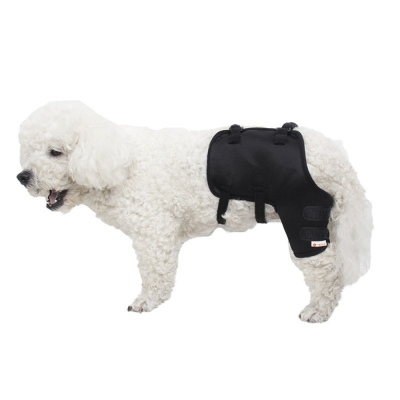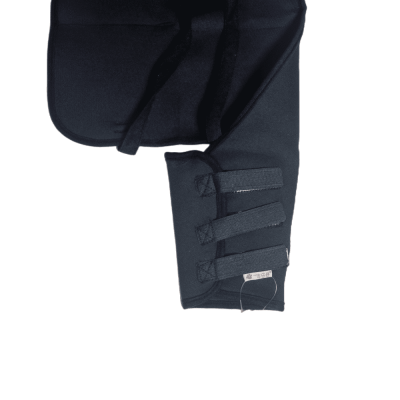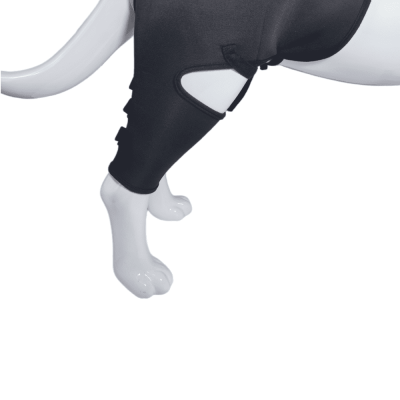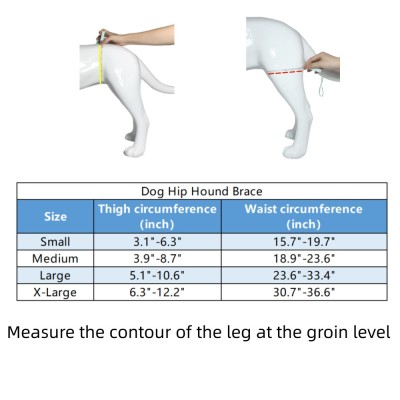 Dog Hip Hound Brace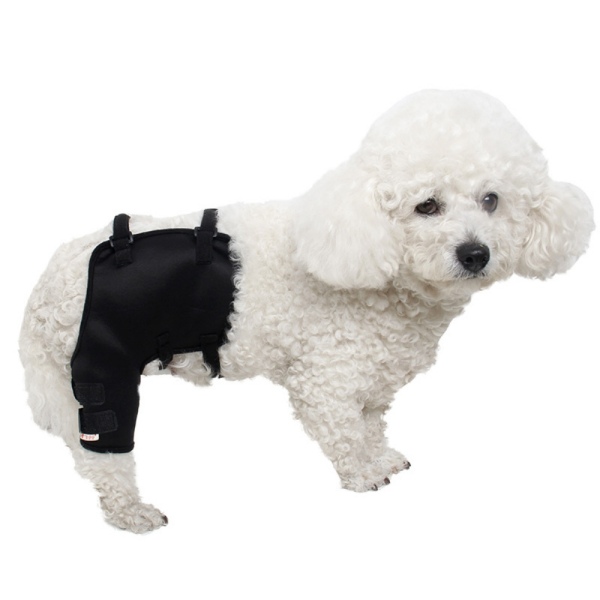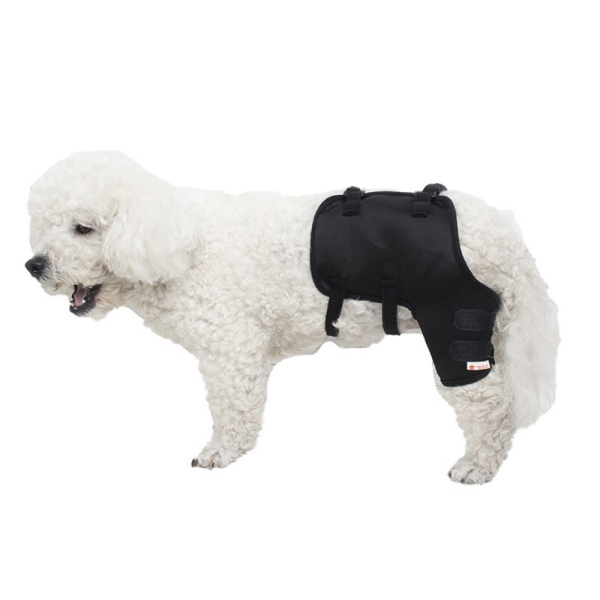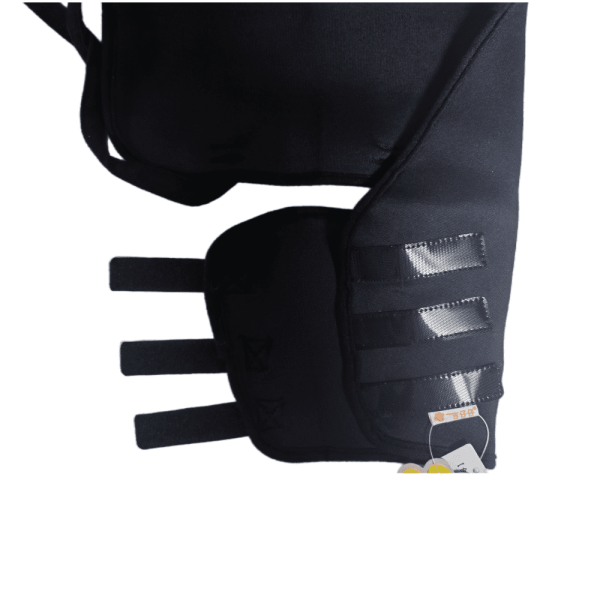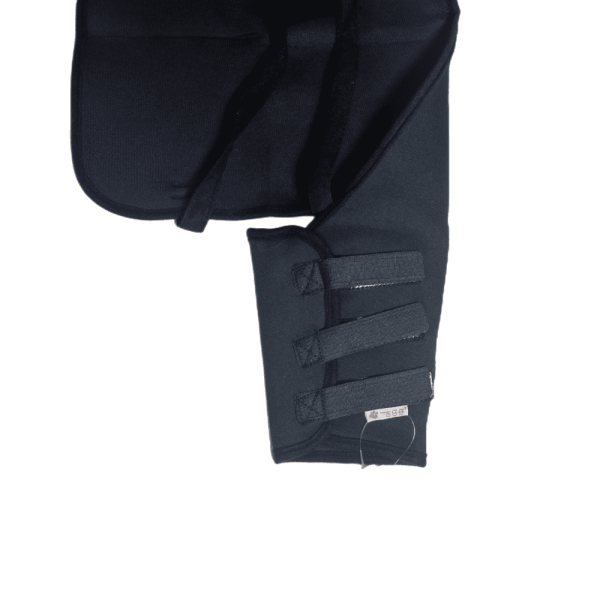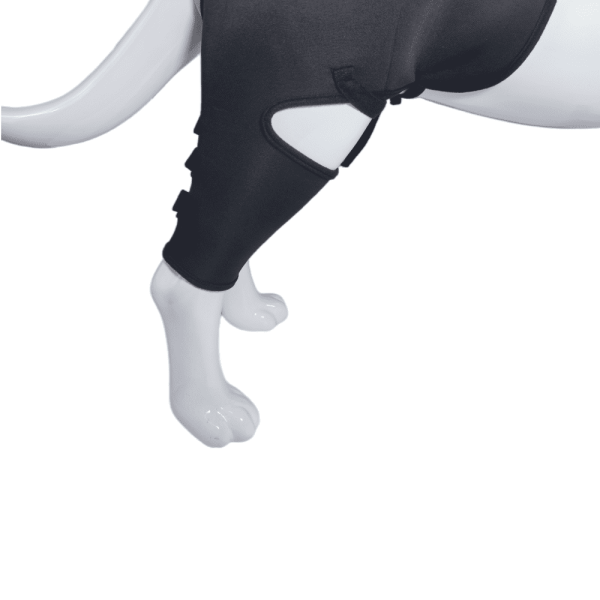 ---
Size measurement method
Measure the circumference of the waist, just a circle front the rear legs.
Focus on the size thigh circumference
Please do all measuring while the dog is standing.
We recommended using a soft measuring tape.If you don't have one you may use a string and measure it with a ruler later.
Check the size chart to see the size corresponding to the size measured.
To determine if it's right or left, stand behind the dog and look in the same direction.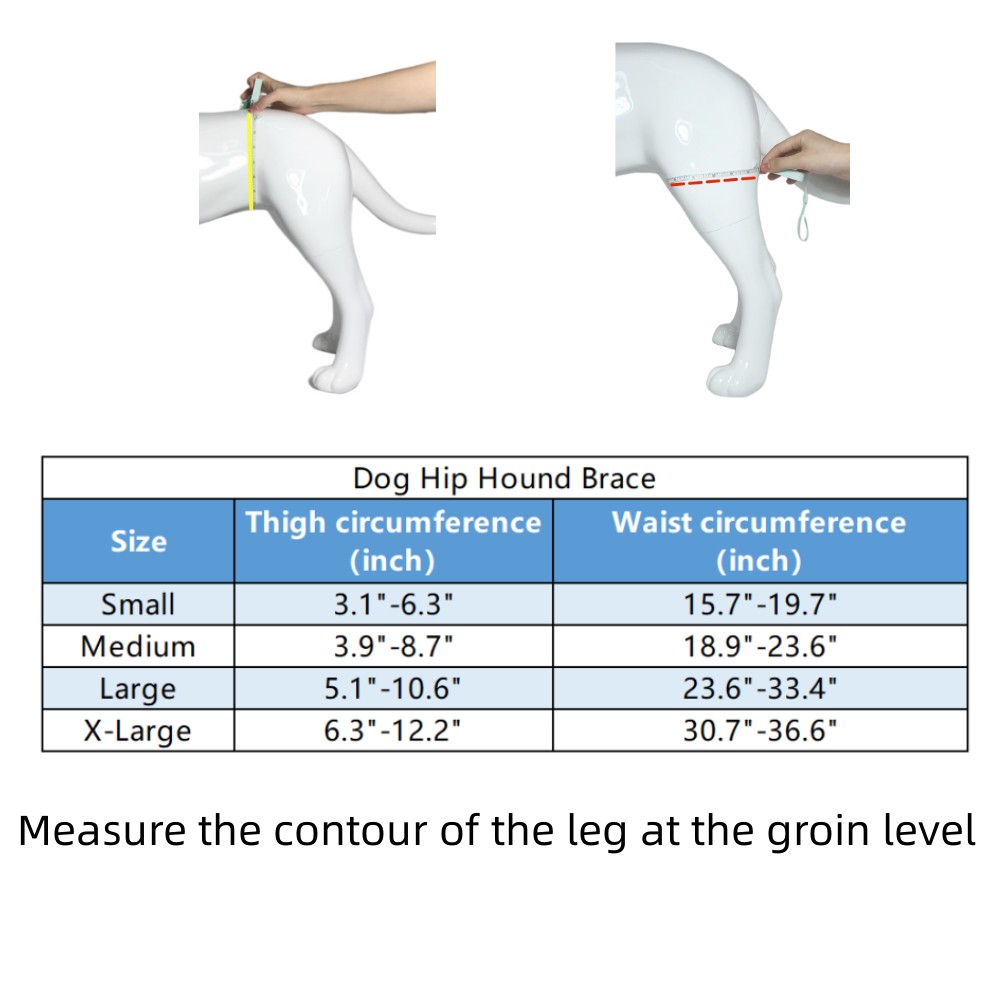 Suitable for arthritis, eczema and other skin diseased.
Another choice to replace cone
Preventing dog to bite and lick the wound.
Soft and elastic Polyester fabric is comfortable for dogs to wear
A large hip fabric design to prevent this brace from falling off.