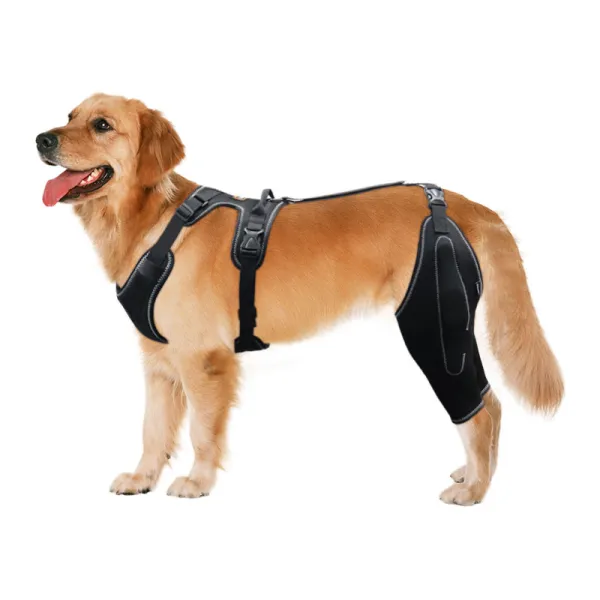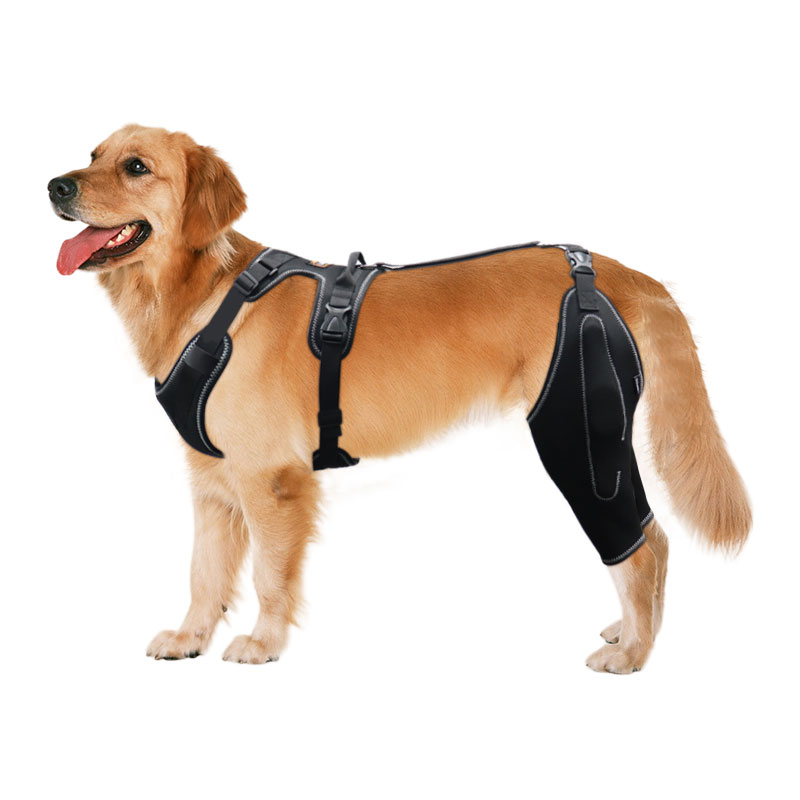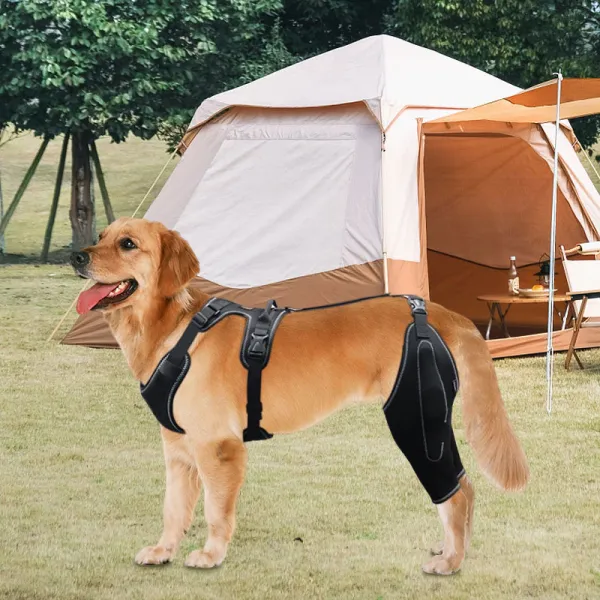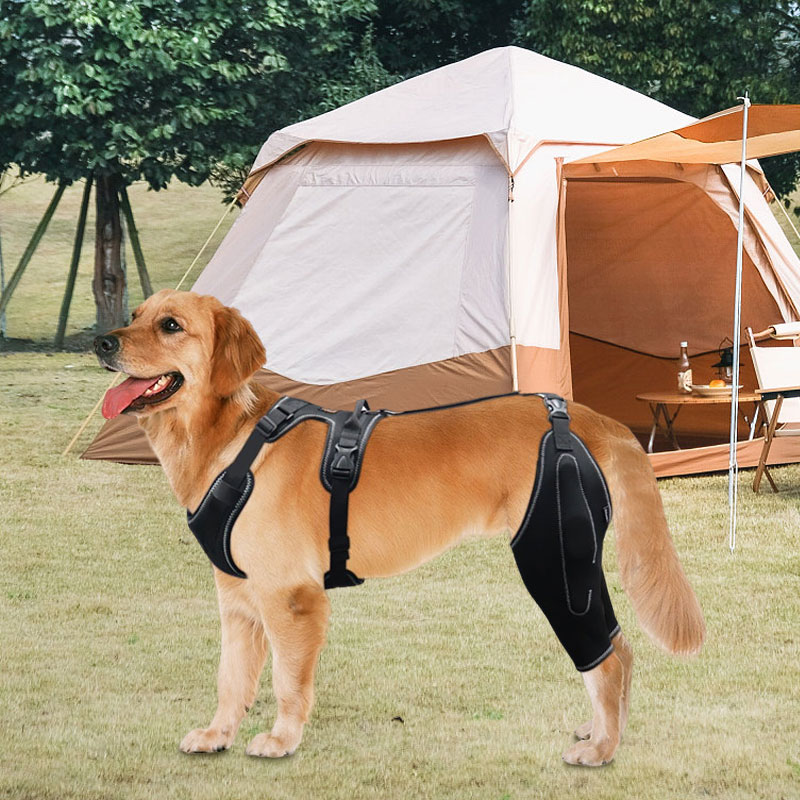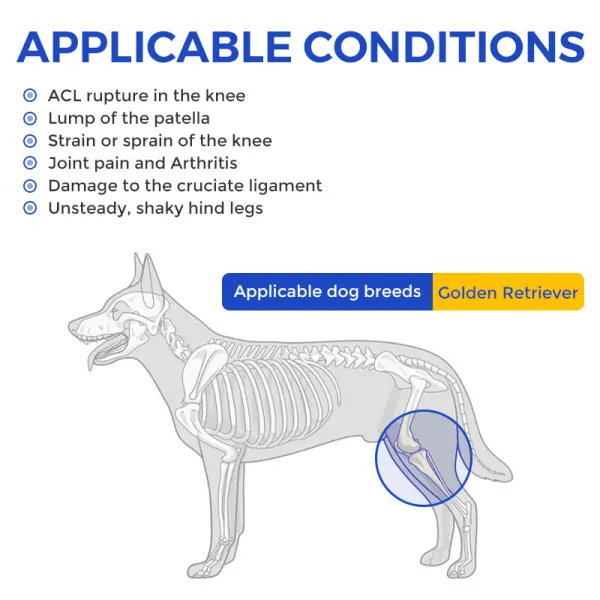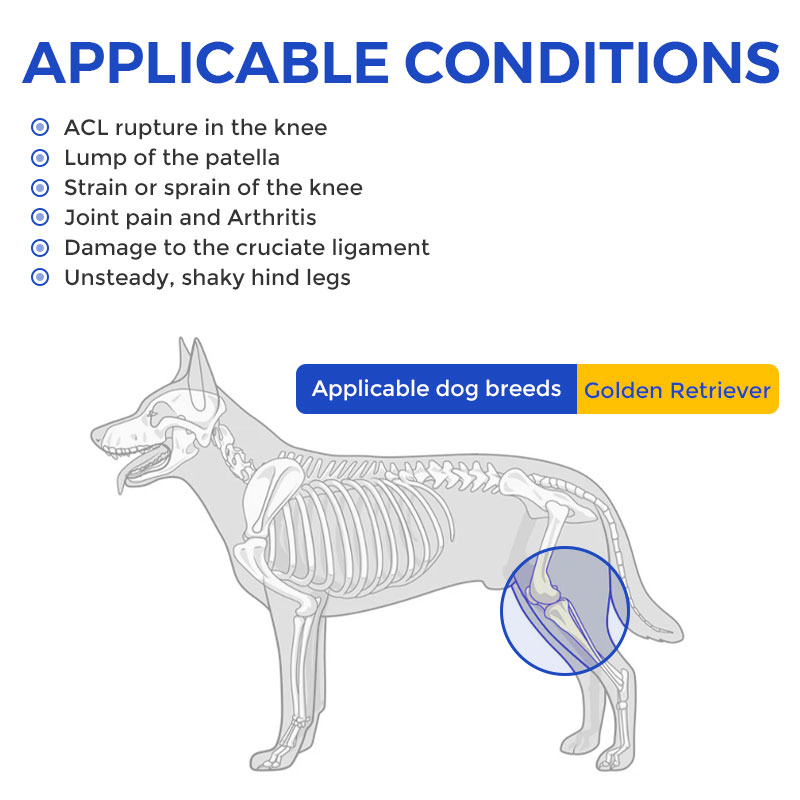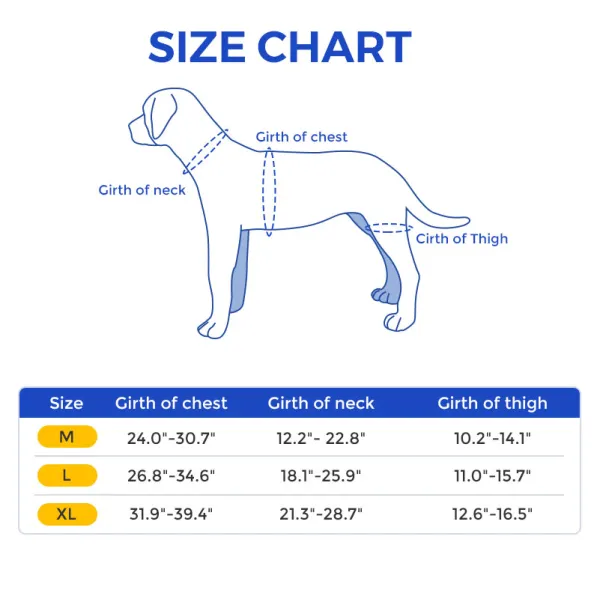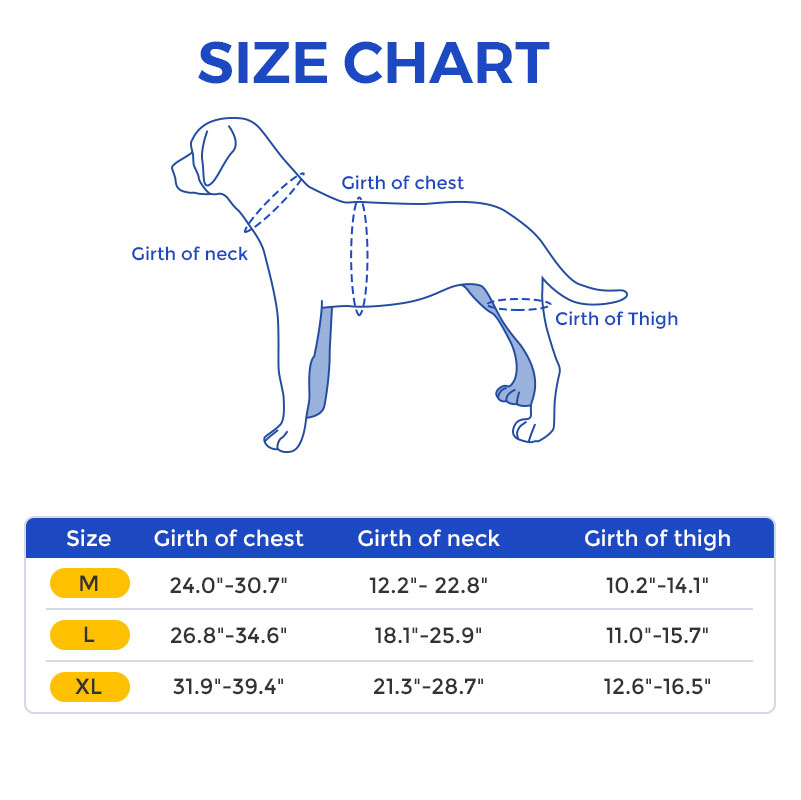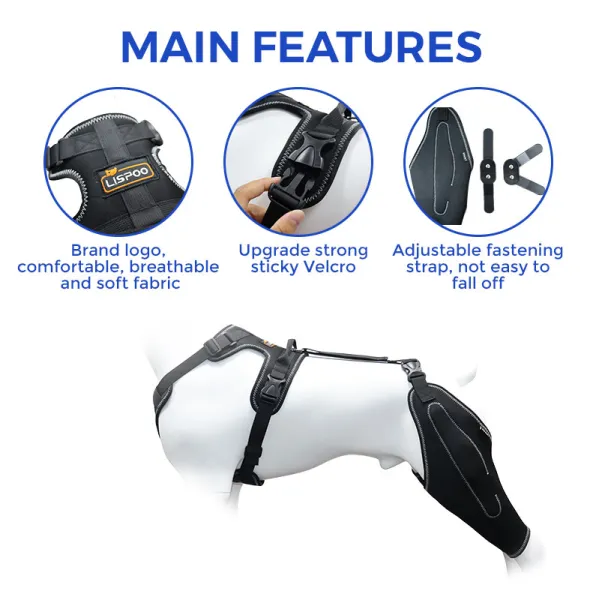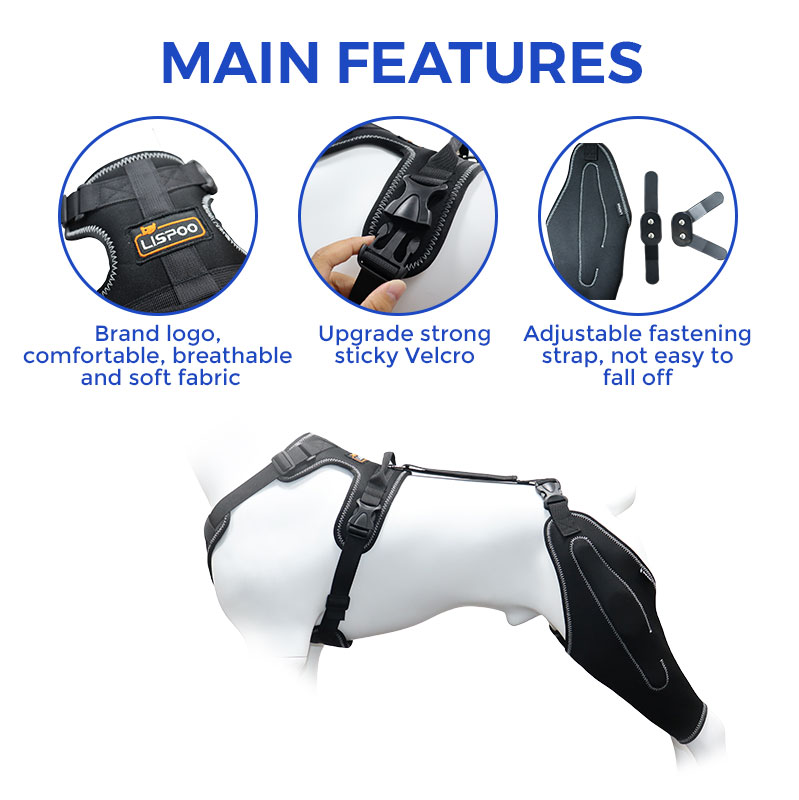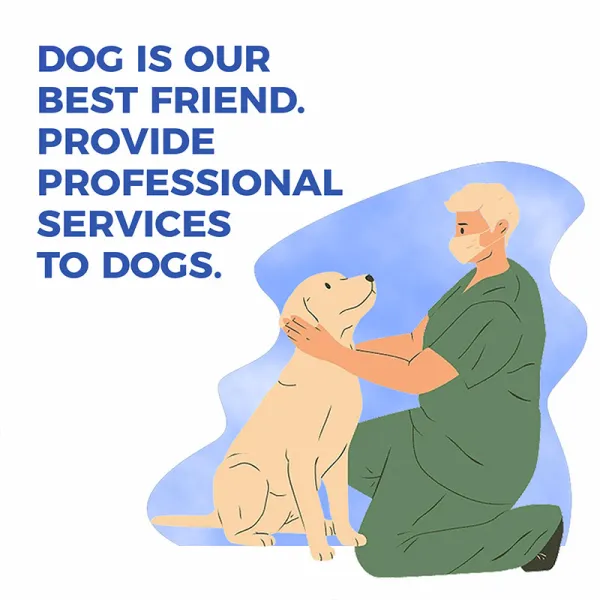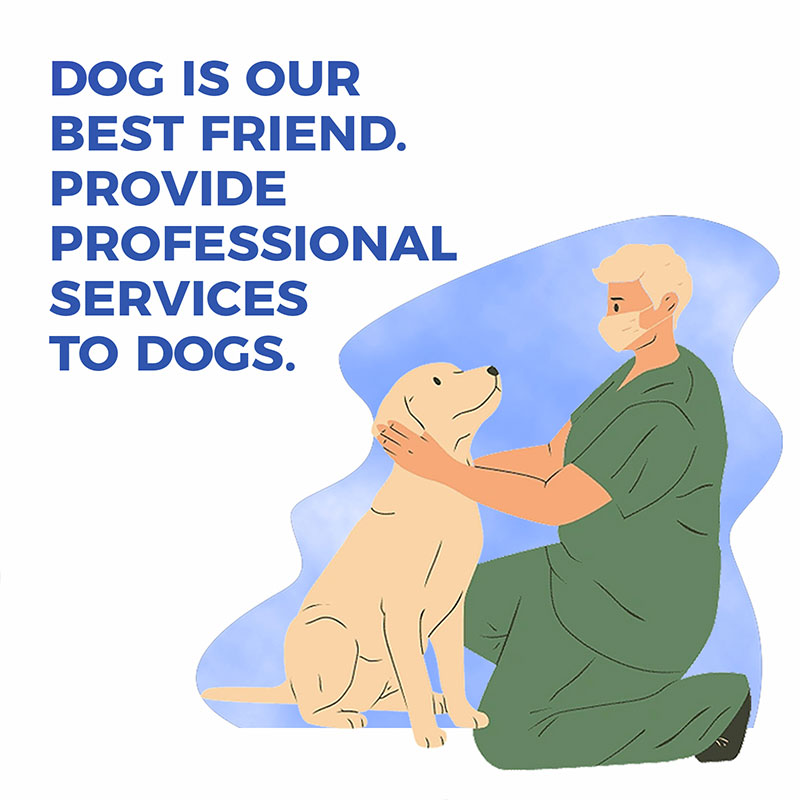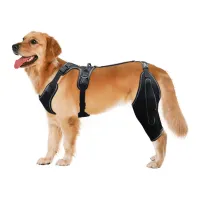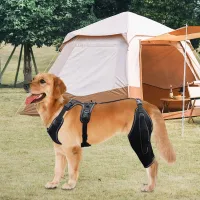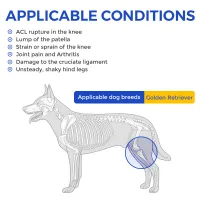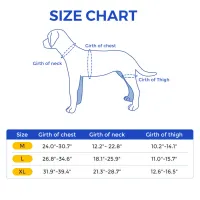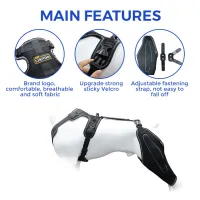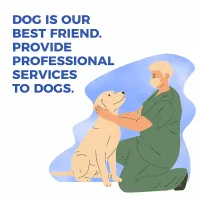 Golden Retriever Dog Knee Brace with Metal Splint Hinge Support
Lump of the patella,Strain or sprain of the knee,Joint pain and Arthritis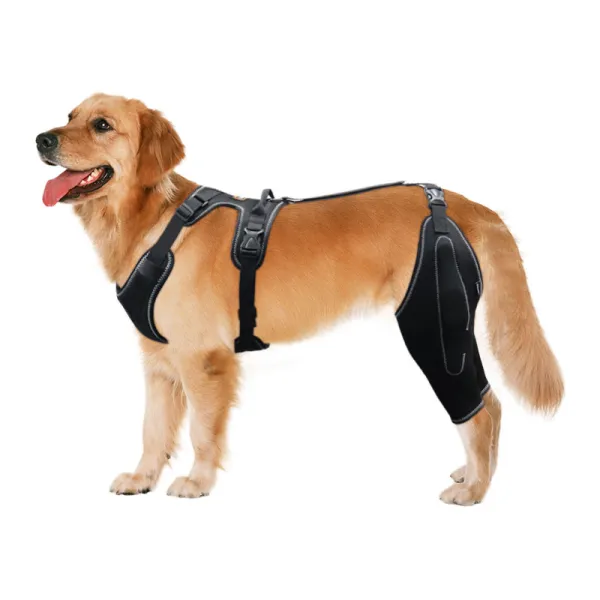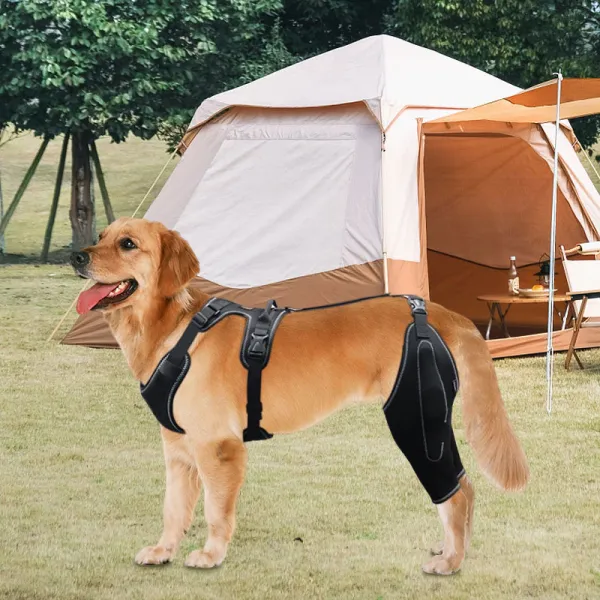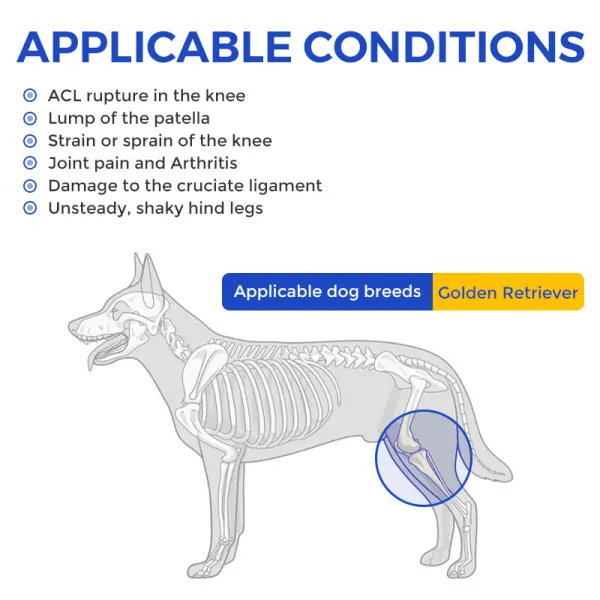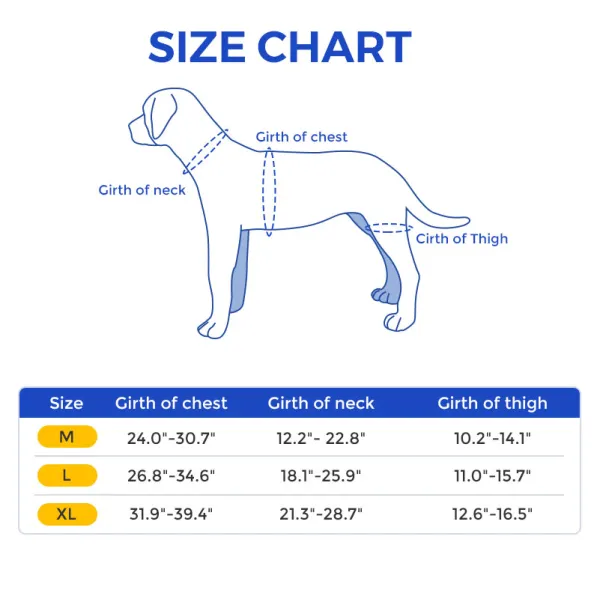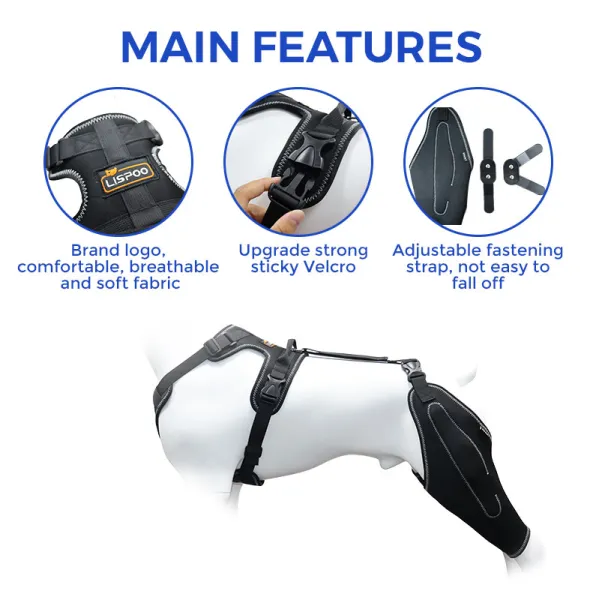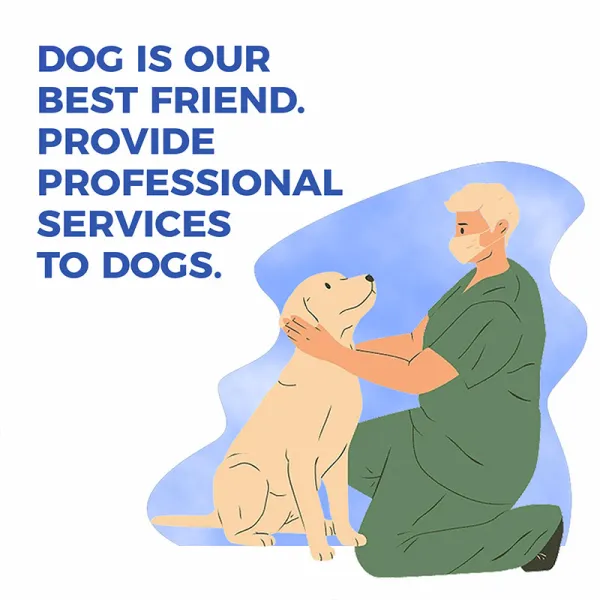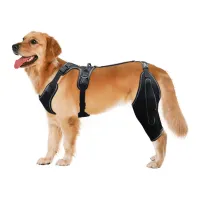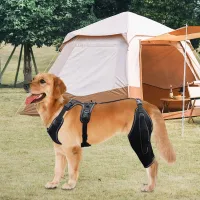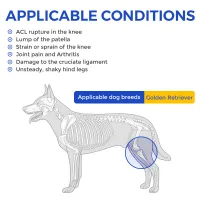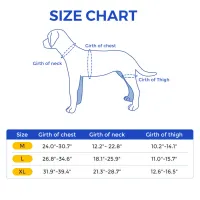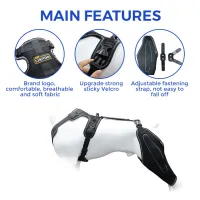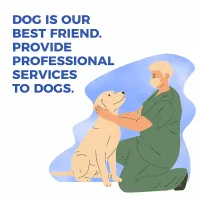 $144.00
$206.00
Save $62.00
(get_percentage: selectedVariant.compare_at_price)
Free Shipping
10% OFF on Orders$75+ | CODE : LP10

A Random Gift for Your Order
Free Exchange of Unfit Size after Donation.
Procedure
Please follow the three steps to submit your unfit size free exchanging .
1. Explain your exchanging reason and the fit size number.
2. Please donate the unfit size product to dog shelter , shoot the donating pictures.
3. Send your donating pictures to us. Email:service@lovepluspet.com
WhatsApp :+1(347)728-5581
This knee brace with bolster protector is made to precisely support and stabilize your dog's leg so as to reduce joint pain, increase mobility, and quicken the muscle recovery process.
A sternum strap and a connecting strap that may be adjusted to fit the size of the Golden Retriever are included with the dog knee brace. The webbing strap on the back may be adjusted in length at will, and since it is difficult to remove from the golden retriever dog, it offers superior protection.
The soft, flexible, lightweight, and strong dog leg braces for golden retrievers' rear legs save needless skin friction.
Our Golden Retriever ACL Brace Back Leg will help your dog regain its exercise routine by supporting its joints, growing new muscles, and improving mobility.