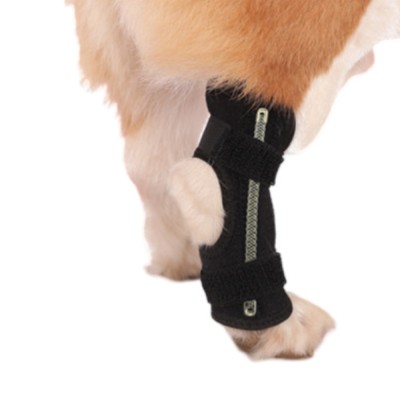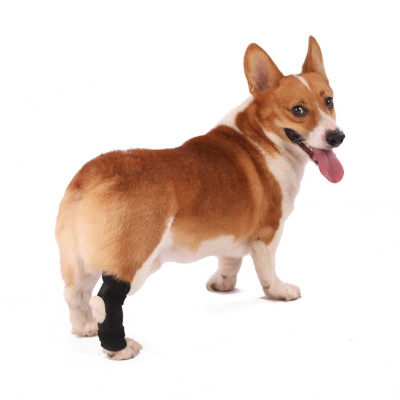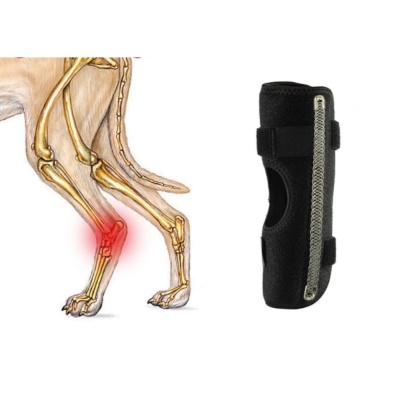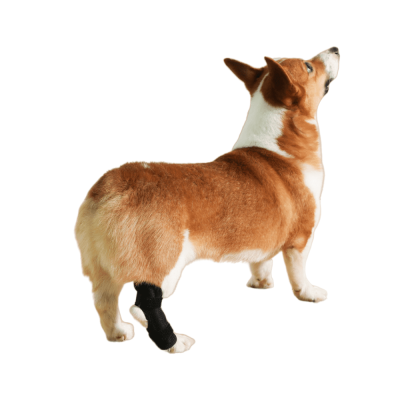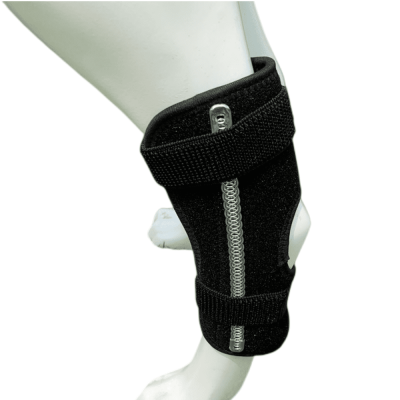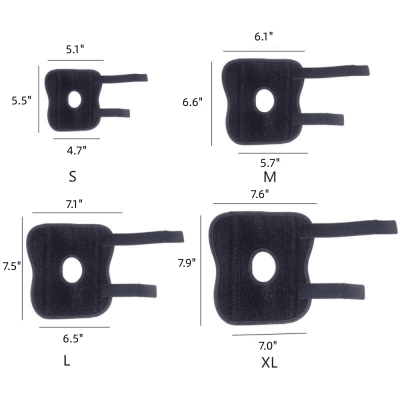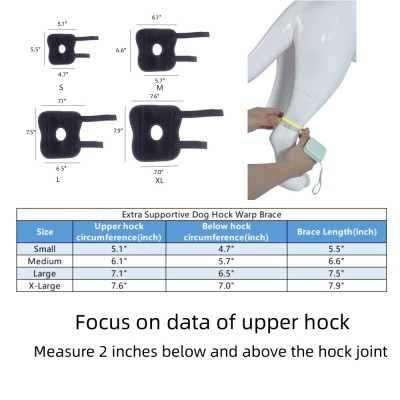 Extra Supportive Dog Hock Warp Brace
With Hinged Metal Splints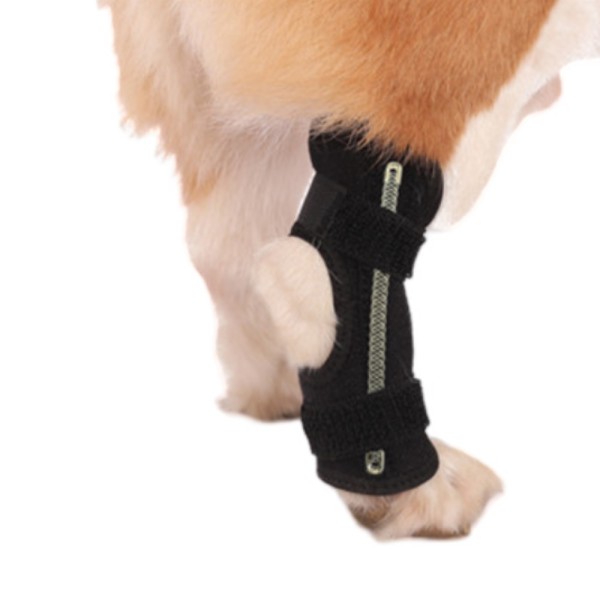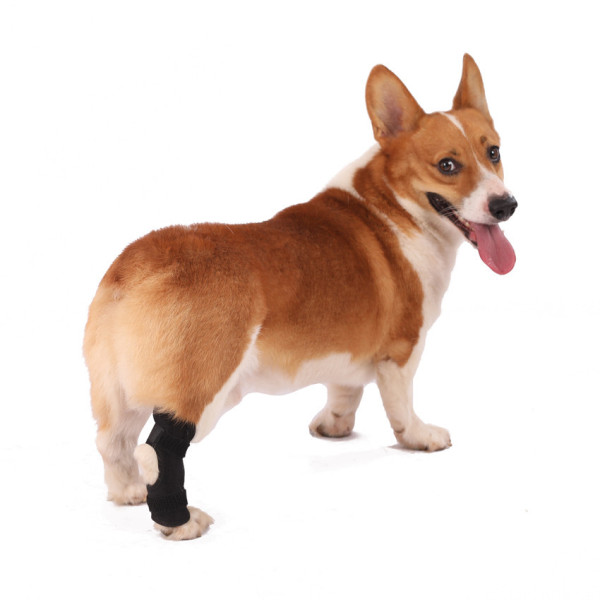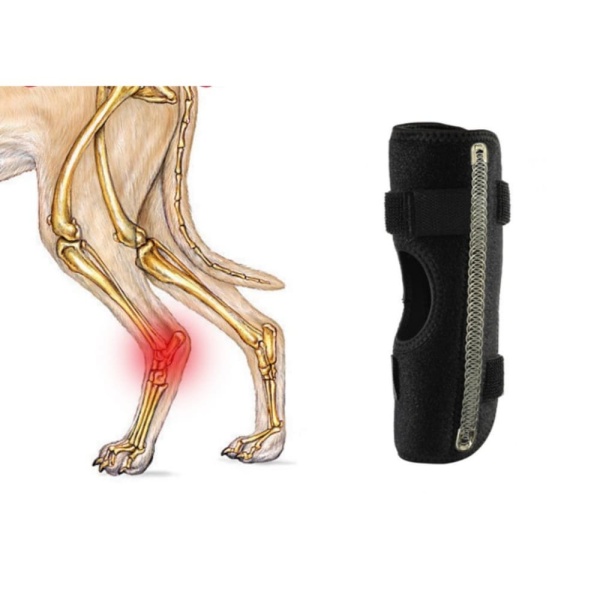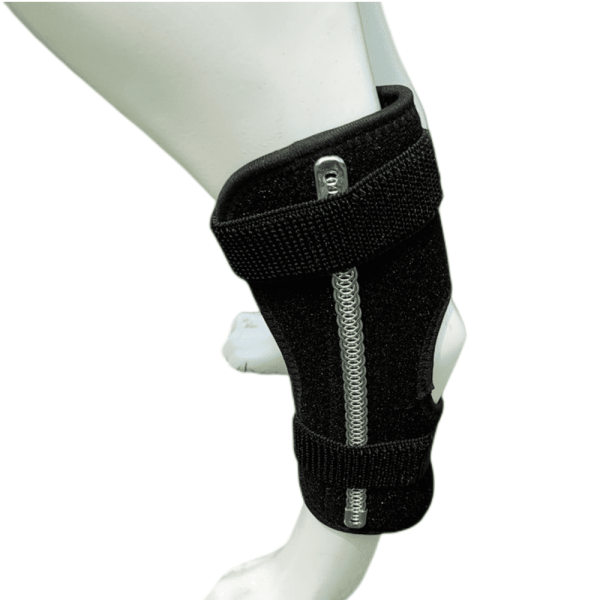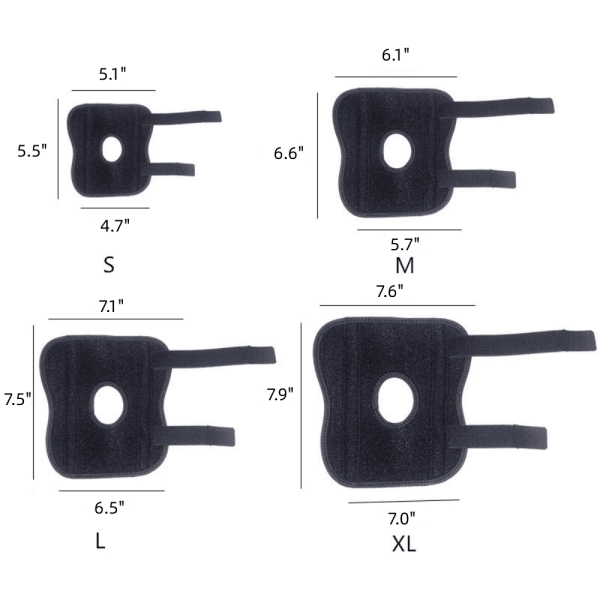 ---
Size measurement method
Please do all measuring while the dog is standing.
We recommended using a soft measuring tape.If you don't have one you may use a string and measure it with a ruler later.
Check the size chart to see the size corresponding to the size measured.
If in doubt between two sizes, choose the larger one.
To determine if it's right or left, stand behind the dog and look in the same direction.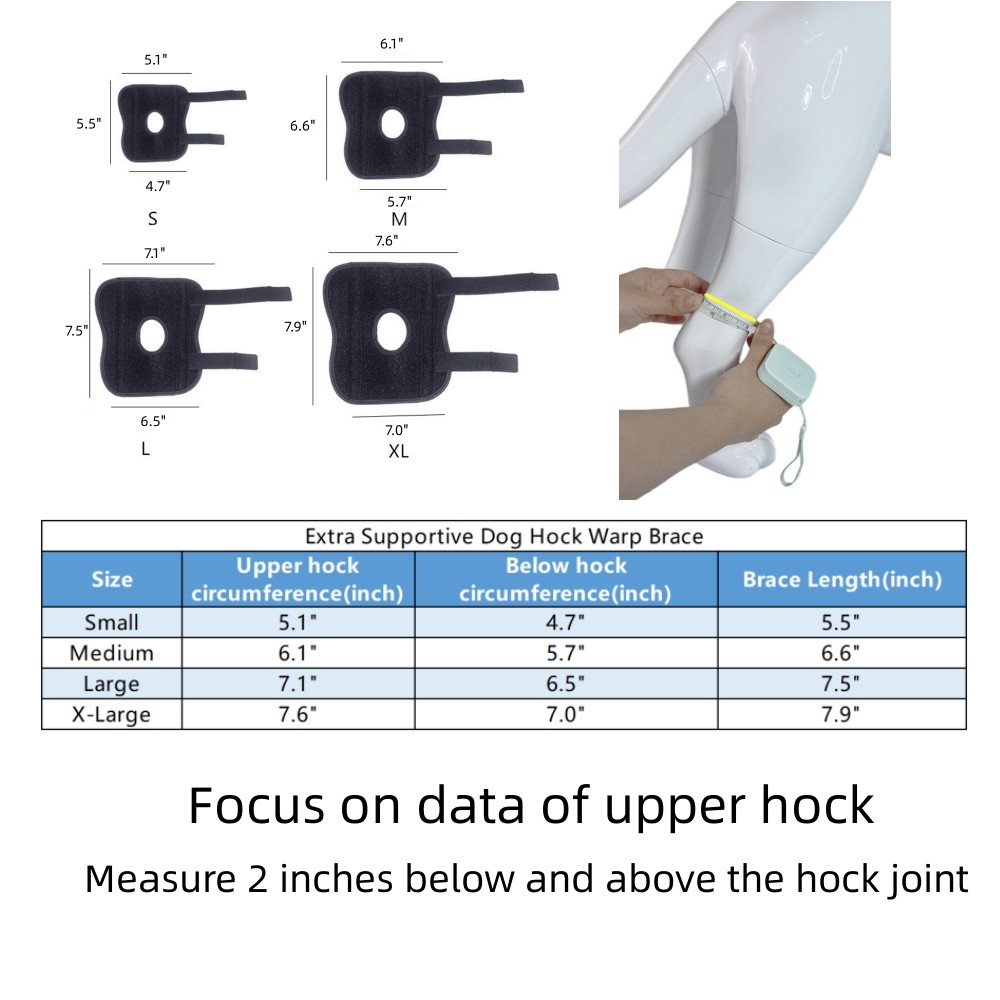 LOVEPLUSPET Extra Supportive Dog Hock Warp Brace can be used to Post-fracture stabilization, Ligament strain or sprain.
Inner hinged metal splints has more powerful supportive than other hock brace.
Metal splints are spring, make your puppy move actively.
Soft Neoprene is elastic, fasten the recovey.