How to Choose the Right Support Harness for Your Dog?
Apr 21, 2023
Dog Sling
0
19
0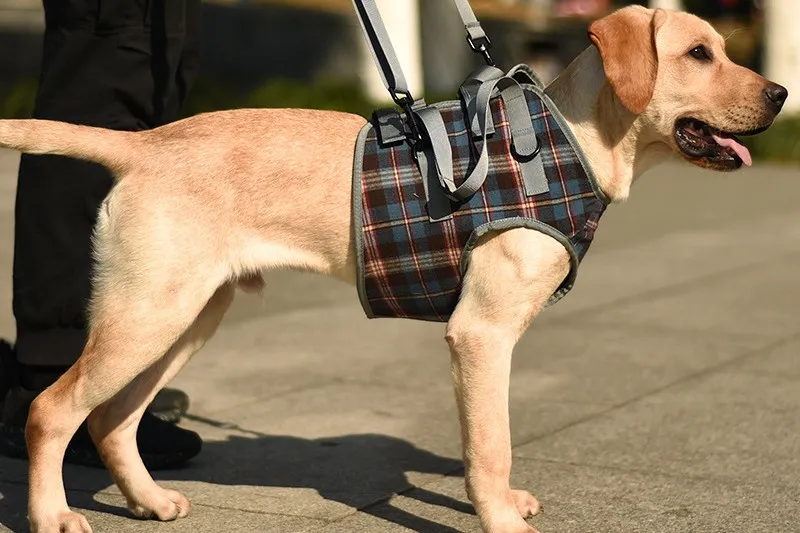 Where does your dog need support most?
There is no single cause for a dog's inability to walk or stand. Many mobility problems have an impact on a dog's capacity to move, and each paralysed dog's experience is unique. This means that your dog requires a lifting harness that is appropriate for its demands. Choosing the proper style lifting harness for your dog means providing support exactly where it is required. Dog support harness could used for outwalking and dog brace could also used together at home. Dog leg brace provide support for the injured legs.
The different styles of canine support harnesses
Support harnesses are offered in a variety of styles. Each lifting harness is designed to assist pets based on the level of assistance required and the location of the dog's demand for assistance. A dog who is losing strength in all four legs will require very different support than a dog who is losing strength in its hind legs.

Hind End or Rear Harness
A rear support harness fits over a dog's back legs like a pair of slacks and slides up their back legs. Most rear harnesses have detachable and adjustable handles. All dogs (and their owners!) are different heights, and the handle should be long enough for you to comfortably support your dog without bending down or hurting your back. In pets of all ages, hind leg weakness is extremely prevalent. A dog is more likely to require back leg support than front leg support.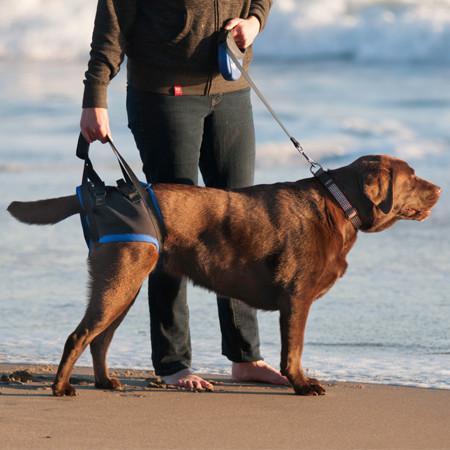 Support Sling for Mid-Body Support
A sling support is ideal for dogs who can still support their own weight but are unstable on their feet. During healing, veterinarians frequently recommend sling support since it provides more control than a bath towel or scarf.
A support sling provides gentle mid-body support for pets, typically looping around a dog's midsection and lifting them from below. This harness is ideal for dogs recovering from surgery or injury, particularly TPLO or cruciate surgery. Healing wounds on the knee and hip are safe from rubbing or direct contact from the support system since the sling avoids both the rear and front legs.
Front End Harness for Pet's with Weak Front Legs
With a front lifting harness, you may support and stabilise a pet that has front limb weakness. In most situations, a dog with front leg mobility loss can still stand and walk for a few steps before sinking, wobbling, or losing its balance. A front support harness lifts and supports a dog's front legs by attaching to the dog's chest and tummy.
Most front harnesses have a handle across the top that can be used to lift your dog as you walk besides them.
Total Body Harness for Weak Front and Back Legs
A full-body lifting harness provides support for the complete body. This harness design is often composed of two parts, one for the front legs and one for the hind legs. Most entire body harnesses are fairly flexible to your dog's requirements. The front and back harnesses can be worn independently or together to provide your dog with total lifting assistance.
A full support harness supports a pet in both the front and back, making total body harnesses robust and safe enough to raise your dog totally off the ground when necessary.
0 users like this.
Please enter your nickname.