How to treat Dog Carpal Hyperextension?
Mar 07, 2023
|
Conditions & Solutions
|
0
|
25
|
0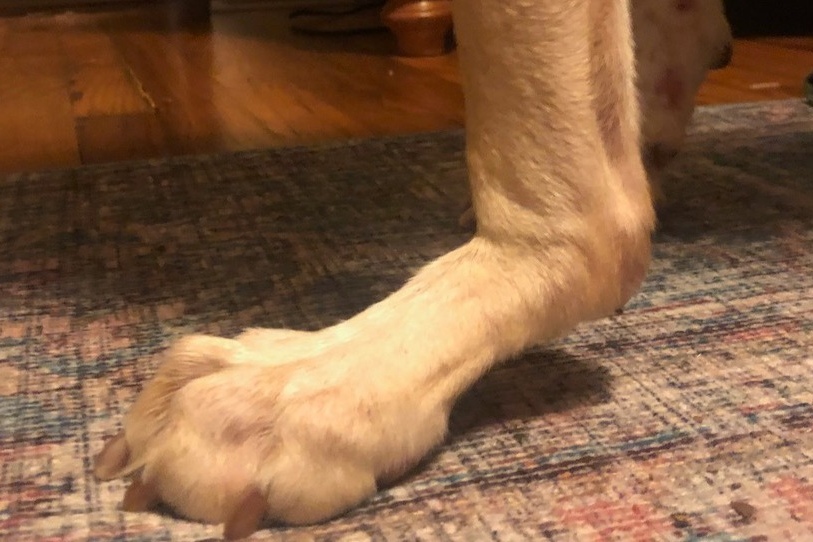 Carpal hyperextension injuries in dogs produce a breakdown of the ligaments that position. The joint starts to drop and get closer to the ground.The injury can produce a non-weight bearing lameness that progresses to a point that demonstrates the broken-down appearance of the carpus. The lameness usually persists and leads to significant arthritic changes in the affected joints.
How to treat Carpal Hyperextension in Dogs?
Medical management is often unrewarding, so carpal hyperextension injuries are best treated surgically. This involves making an incision over the damaged joint, removing the articular cartilage from the affected joint and other joints nearby to allow the bone across the joint to fuse. The bones can be held in place to allow this fusion to occur (arthrodesis) by a metal plate and screws, pins, or even placed in a cast alone.
Your dog will receive injectable pain-killers (analgesics) during the period of hospitalization, and will probably be sent home with oral medications to reduce pain and inflammation.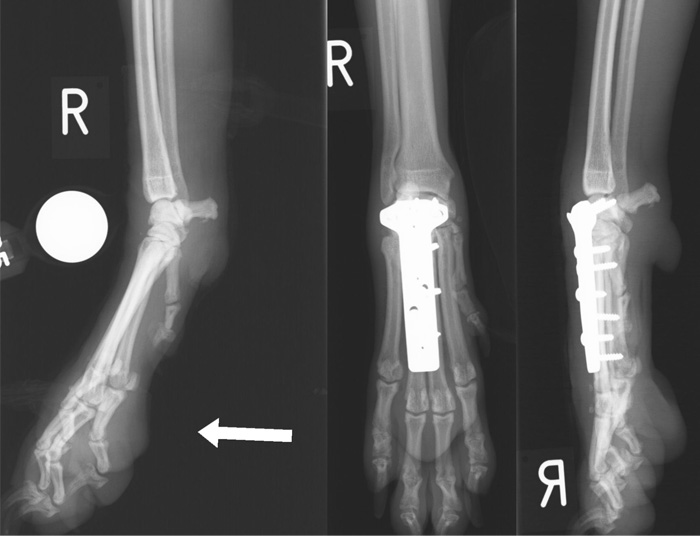 What can you do for your dog at home?
Your dog will usually be in a splint or cast, regardless of the surgical fixation technique. You will need to keep the bandage clean and dry. The toes at the bottom of the dressing should be checked daily for swelling, pain or discomfort. If the bandage gets wet, creates sore spots at the top or bottom, begins to smell, or seems to bother your dog, it will need to be changed.
Strict rest is important for the first six to eight weeks following surgery. Follow-up X-rays of the surgery will be arranged with your veterinarian to assess the healing, to time removal of the cast or splint, and to set up a program for gradual increase in exercise.
Depending on the type of surgery performed, your dog will not have complete range of motion in the carpus or even no motion whatsoever.
When your dog have the mobility, Carpal hyperextension dog brace could provide stability to the recovery joint. It help your dog to gradually walk and exercise.
0 users like this.
Please enter your nickname.