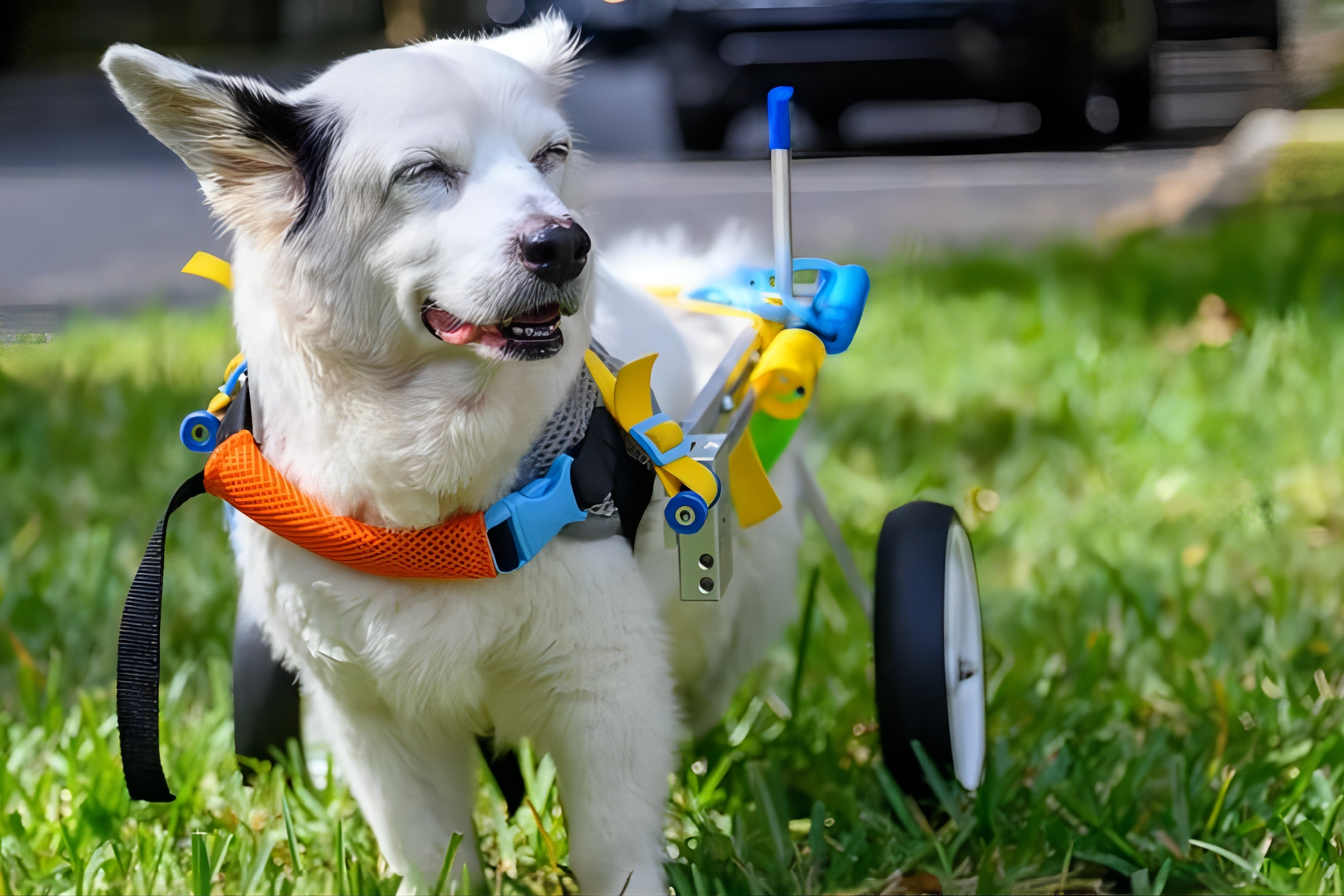 The Advantages of a Small Dog Wheelchair
Nov 16, 2022
|
Dog Wheelchair Blog
Mobility issues and difficulty walking could affect every dogs. It's a hard thing to watch your dog struggle to walk because of their disease. A wheelchair is here to provide support and let them regain movement and freedom. Restoring your puppy's freedom is simple with just a wheelchair
Benefits of a Small Dog Wheelchair
Dog loves playing and running around, the loss of mobility let them in a bad mood, muscle atrophy. A wheelchair could resolve these problems a lot. Getting a wheelchair could regain their mobility, helps to back to normal life and improves their life quality.
A dog wheelchair is not only for paralyzed dogs. It allows dog exercising to promote recovery after surgery. It provides powerful support for dogs have mobility issues. Moreover, it won't let your dog lazy because of disease.
Why Would a Small Dog Need a Wheelchair?
A dog wheelchair is provide powerful support for dogs who has difficulty to walk. Here are some symtoms to cause mobility problems in small pets
Traumatic injury
Intervertebral Disc Disease or IVDD – very common in dachshund and corgi breeds
Hip Dysplasia or arthritis
Degenerative Myelopathy
Cerebellar Hypoplasia
Neurological condition
Back problems or herniated discs
Finding a Right Wheelchair for Your Small Dog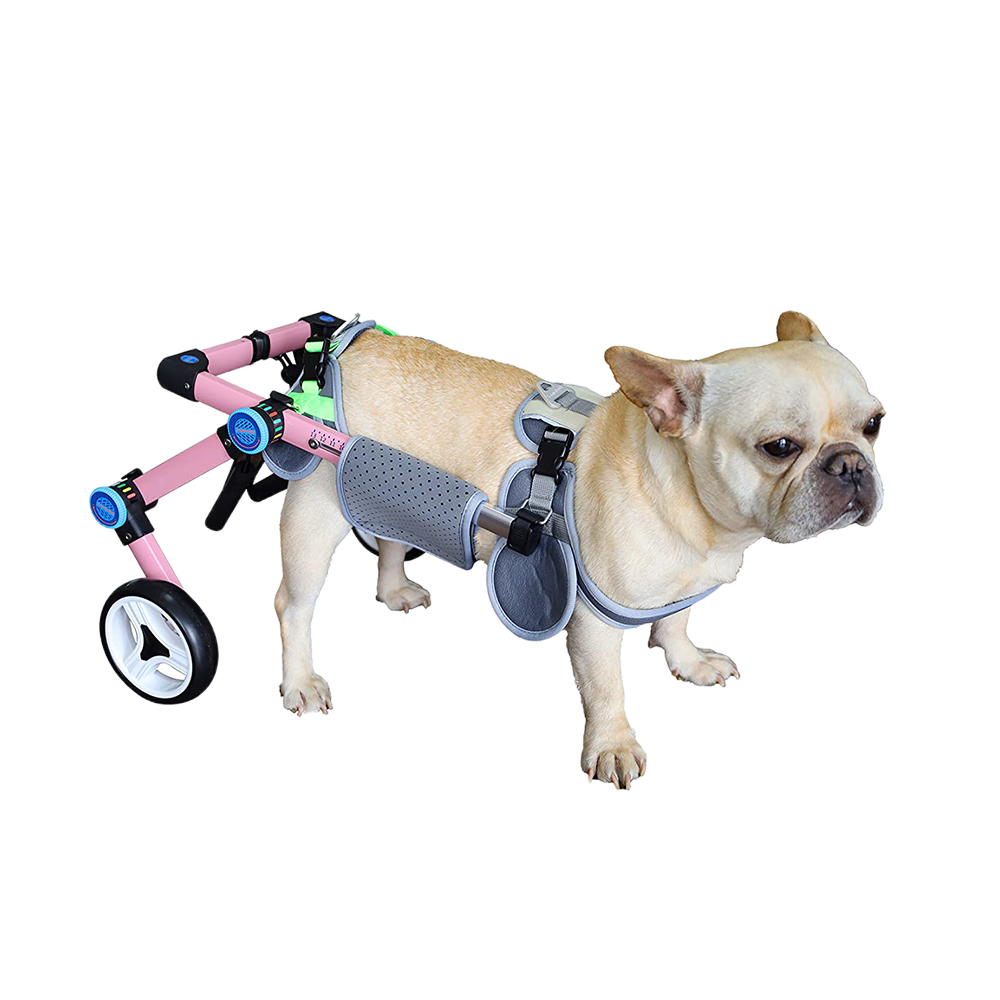 Fodable Rear Wheels for Small Dogs
Fodable, easy to move
Easy installation, convinient use.
Lightweight material.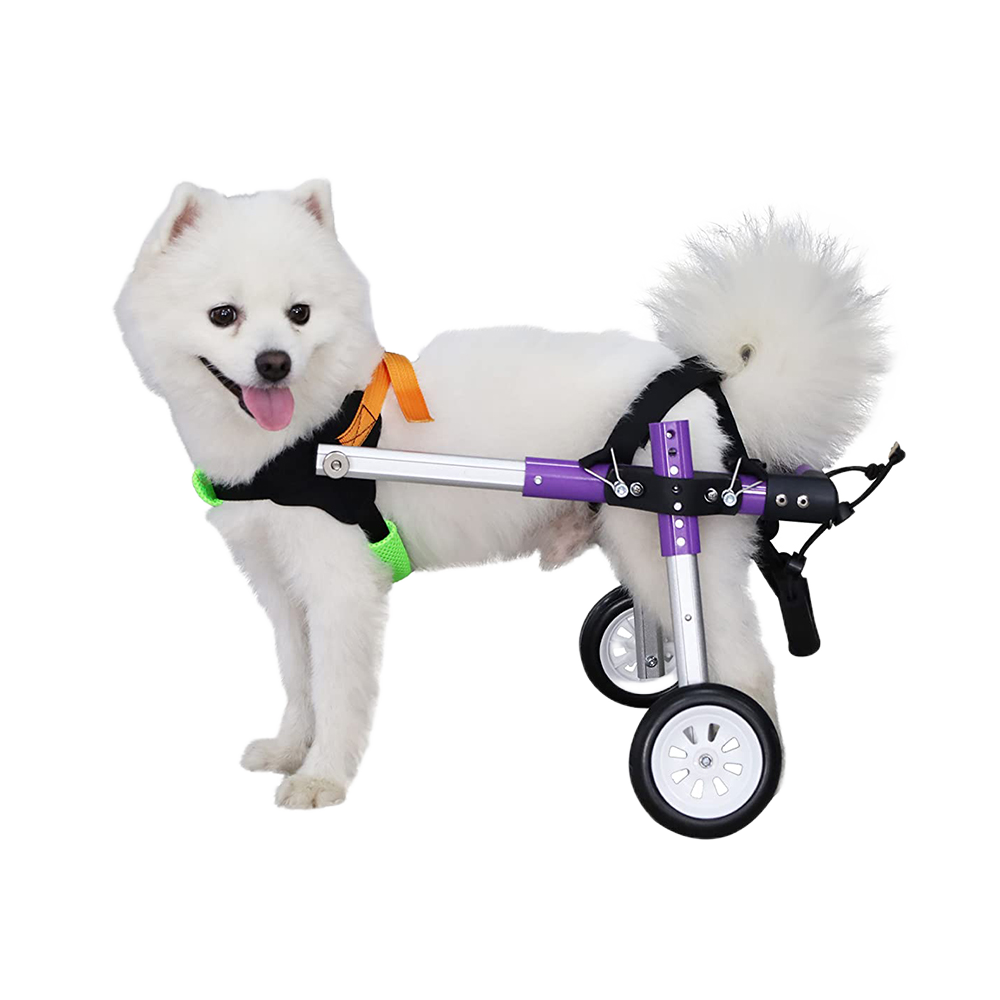 Little Dog Rear Wheelchair
Designed for small dogs.
Adjustable with dogs Hip Width and Back Length.
JUST 1.75kg of whole wheelchair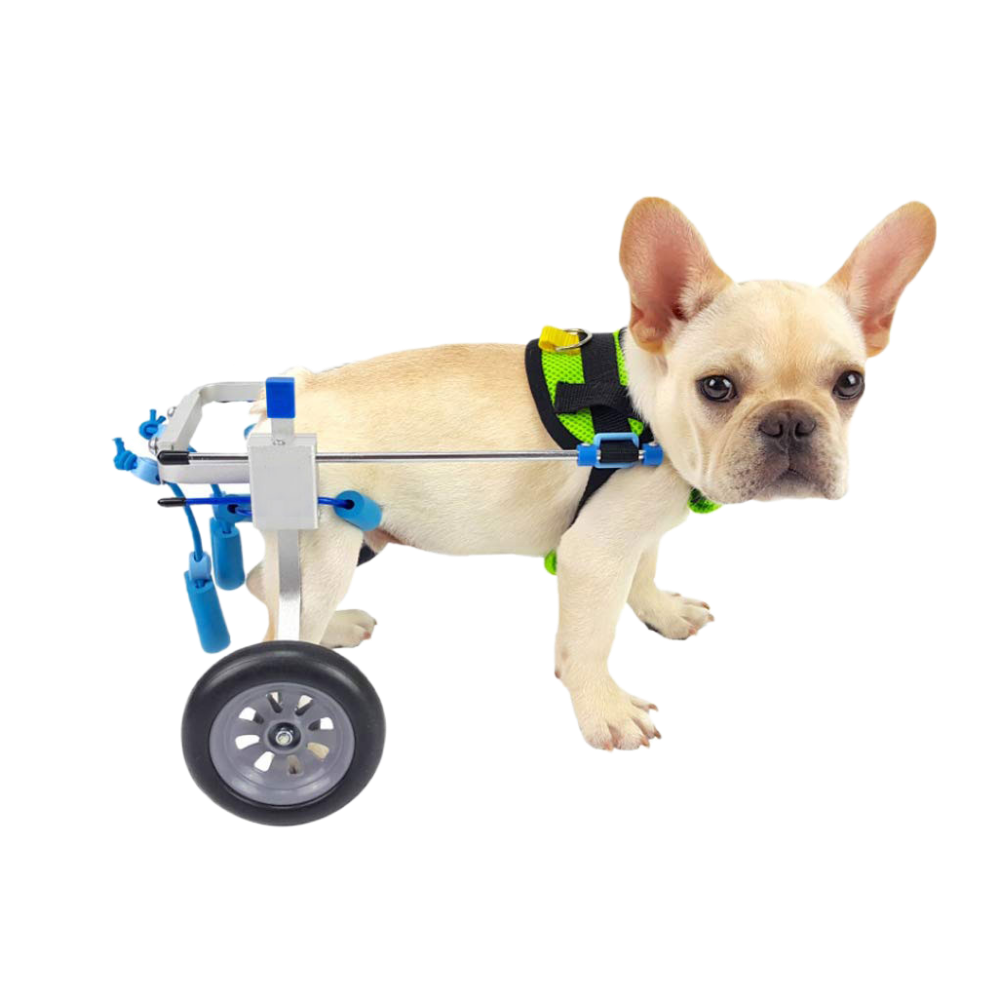 Small Dog Wheelchair for Hind Legs
Lightweight aluminum makes it easier for dogs to walk.
EVA sushioned tire is durable.
Free installation.