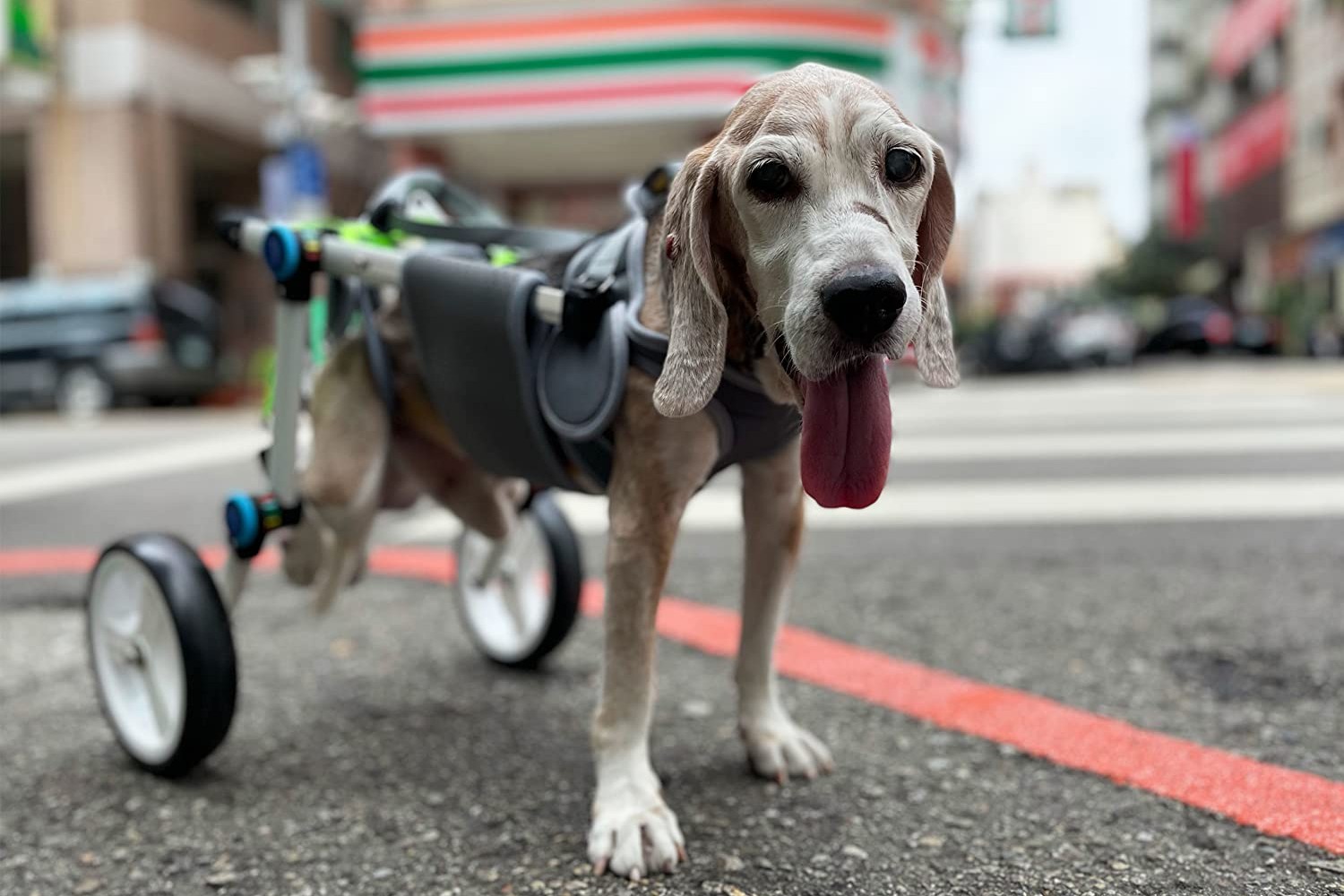 How to Choose the Best Dog Wheelchair
Nov 17, 2022
|
Dog Wheelchair Blog
A Wheelchair is not cheap, choosing a right dog wheelchair for your dog is the most important thing. Here are some steps to determine what you dog needs for a wheelchair to make sure they get the best mobility cart for your dog.
Finding the Right Size
A fully adjustable dog wheelchair, adjusts in height, length and width allowing for a customized fit for every dog. LOVEPLUSPET wheelchairs provide an extremely simple solution for pets experiencing mobility problems. A dog wheelchair is ideal for both long-term use to keep dogs active or short-term rehabilitative use as a dog heals.
Common mobility conditions in dogs that benefit from a dog wheelchair
Severe hip pain from arthritis or hip dysplasia

Degenerative Myelopathy or DM – very common in German Shepherds

Traumatic orthopedic injury

Degenerative joint disease

Neurological condition

Cruciate tears and knee injury

Paralysis

Slipped disc or spinal condition

Cancer

Difficulty walking or staying upright
A dog wheelchair could be used as to tool to help them after surgery recovery. During the rehabilitative exercising, dogs would not drag and injured their paw, it will speed up your recovery.
Select Wheelchair Frame Size by Pet's Weight
The size wheelchair you pet needs is determined based on their breed and weight. Select the frame size that best suits your dog's weight: